Posted by Admin on Feb 22nd 2022
Kitchen cabinets are a big investment and central to the functionality of your kitchen. Beyond the usability of your kitchen, your cabinets can also play a part in the value of your home. Since they are so important, it is a good idea to get all the information that you can before starting a kitchen remodel.
The first thing you will want to know about your kitchen cabinets is what they are made of. When it comes to materials used for cabinet doors, there are a variety of routes you can take. If you are interested in traditional styles, then you will most likely be in the market for solid wood options. If you are thinking about something more modern, then engineered materials like MDF can create a huge variety of trendy colors and textures. In this blog, we are going to take a look at how you can determine what kind of cabinets you currently have so that you can find the perfect cabinetry replacements.
---
Cabinet Material and Home Value
Like many home improvement projects, installing or upgrading your kitchen cabinets has the potential to increase the value of your home. The specifics of your home and project will influence how much you are able to add to your home's value. One of these factors is the material used for your new or replacement cabinets.
Solid wood cabinetry is almost always going to be the option that gives you a good return on investment (or ROI). Solid wood cabinets can be stained to highlight their natural beauty or painted in a trendy color for a transitional look. No matter what, solid wood cabinets can be a great investment for your home.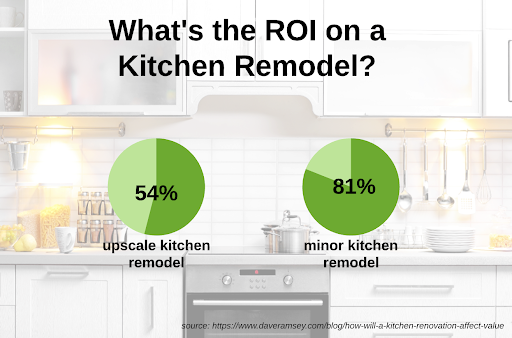 For most homeowners, if you arent' choosing solid wood, you are likely exploring engineered building materials. This would include materials like MDF, veneers, and laminates to name a few. These kinds of materials are often looked down upon due to their affordability and perceived inferiority. While it is true laminate and engineered options will not add as much value to your home, they can still be excellent choices for your next kitchen remodel.
---
How To Tell What Cabinets You Have
It is likely that you already know what material your current cabinets are made of, and if that is the case feel free to skip ahead. If not, there are a few ways to tell. The material that makes up the cabinet can be identified by one or more distinctive features and will help you determine if it is made of solid wood, plywood, medium-density fibreboard (MDF), or another particleboard. Distinctive features include things like grain, joint construction, texture, and color.
---
Laminate Cabinets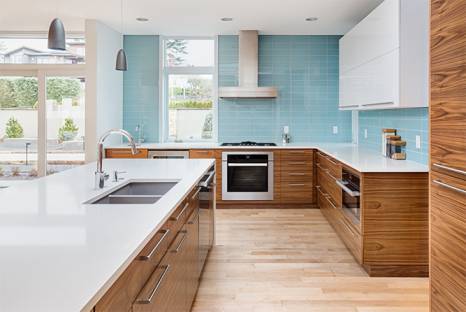 One of the most common and budget-friendly options, laminate cabinets can be an excellent choice for a wide variety of kitchen designs. For our laminate cabinet doors, we use a product called thermofoil. Thermofoil is a vinyl laminate that is heated and pressurized onto an MDF core. This process leaves a completely smooth surface that does not show any seams. The lack of seams around the door's joints can be a clear indication that your cabinet doors are a laminate material. More information on our laminate cabinet doors:
Particleboard Core: As stated above, our laminate cabinet doors are made from a material called thermofoil, which has an MDF core. MDF is currently one of the most sought-after building materials because it is durable and incredibly versatile. One of MDF's calling cards is that it can be noticeably heavier than solid wood cabinet doors.
Appearance: One of the biggest benefits of thermofoil is that it is available in a wide variety of colors and textures. From sage green to wood grain, thermofoil has something for everyone. However, thermofoil or laminate doors may not have a matching back, which is a clear indication that your doors are not solid wood.
Arrived Finished: No matter what material your cabinetry is made of, you will have to finish it with something. With thermofoil cabinets, they arrive fully finished. With us, you can also have the doors drilled for hinges, so when you take them out of the box, it's ready for hinges and mounting.
---
Solid Wood Cabinets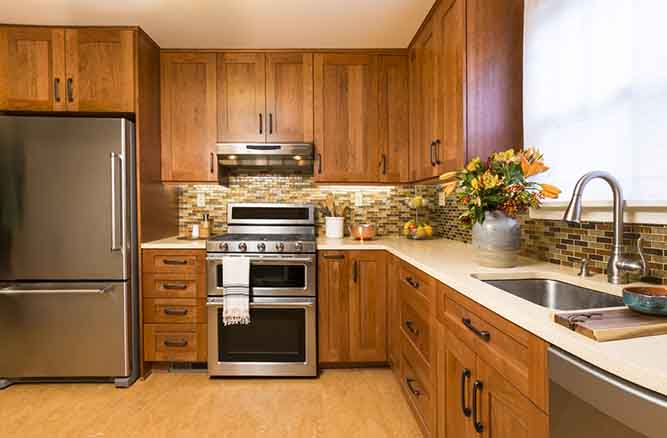 When it comes to cabinetry, solid wood cabinets may always be the gold standard. Solid wood cabinetry can have a positive impact on your home's value whether you choose a classic or modern style. However, you should note that there are several external factors to consider when calculating the ROI on a project, so it is important to research the housing market in your area before writing checks. Our solid wood cabinets can be perfect for your project, and here is why:
Cabinet Boxes: Most cabinets are not entirely made of solid wood. Some of the cabinet box sides and shelving are made of hardwood plywood, but this should be expected. This is most common in newer wood cabinetry. For our cabinet boxes, the face frame will be made from the solid wood of your choosing, while the rest of the box will be plywood.
Cabinet Door & Drawer Faces & Frames: Our solid wood cabinet doors and drawer fronts have a strong, durable construction that will last for years to come. We offer 100s of custom styles and designs, so creating your dream look won't be hard.
Beautiful To Look At: Unlike MDF, solid wood typically has a visible grain pattern, which can be stained to highlight the natural beauty of the wood species.
---
Medium-Density Fiberboard (MDF) Cabinets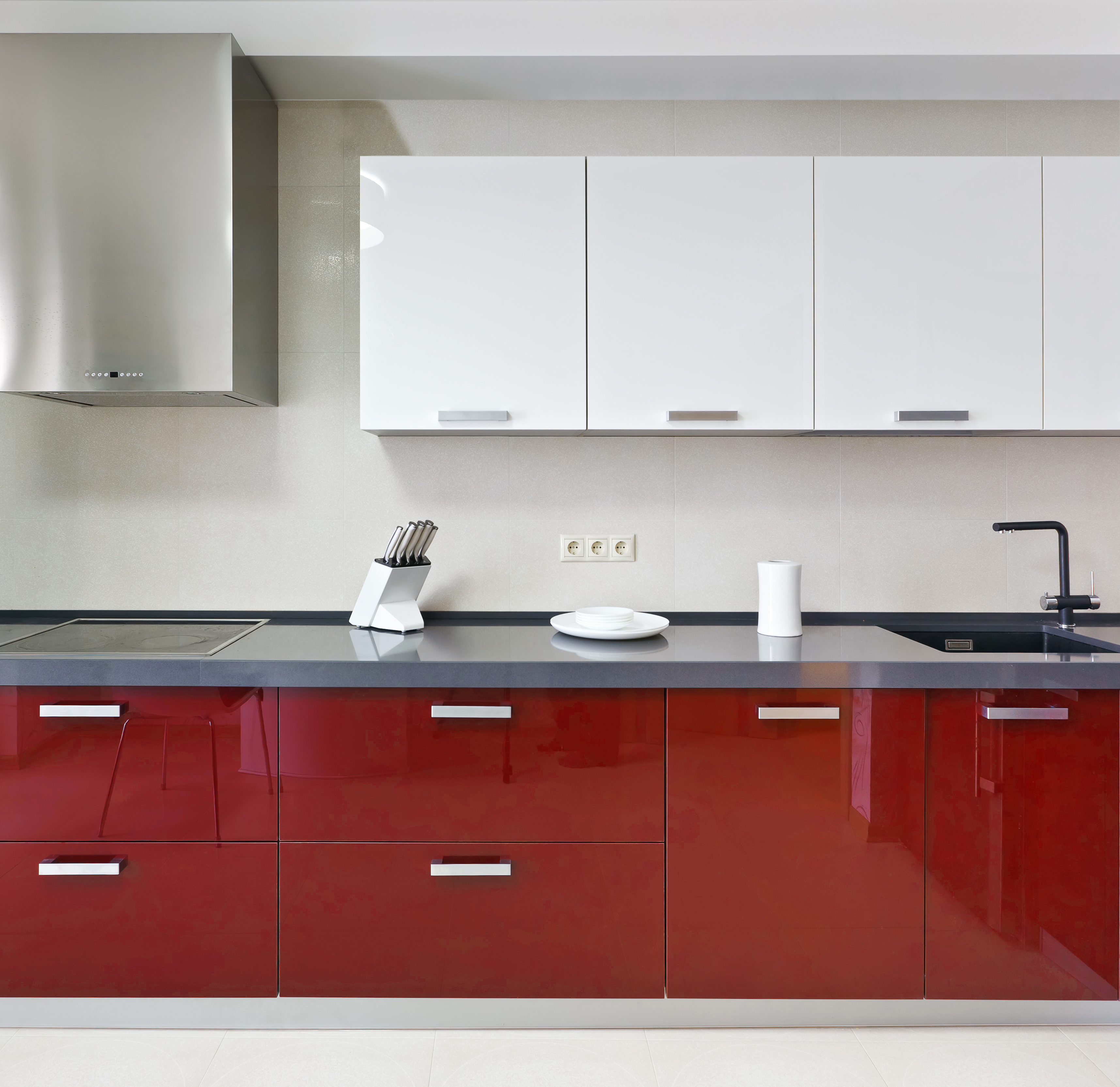 MDF is a type of engineered material that consists of thin panels that are made from combinations of veneer, resin, and wax that are then heated and pressed into sheets. These sheets are then cut and used for everything from bookcases to coffee tables to cabinet doors. Let's take a look at some of the benefits of MDF:
Finishes Well: MDF is an ideal material if you are looking for painted cabinets. When properly painted, MDF cabinet doors will have a smooth surface and you might even mistake them for solid wood at a glance.
Doesn't Warp or Twist: At larger sizes, solid cabinet doors often require battens for stability. MDF, however, does not require any added stability at larger sizes.
Affordability: Unfinished MDF is one of the most affordable options for new or replacement cabinet doors.
---
Wood Veneer Cabinets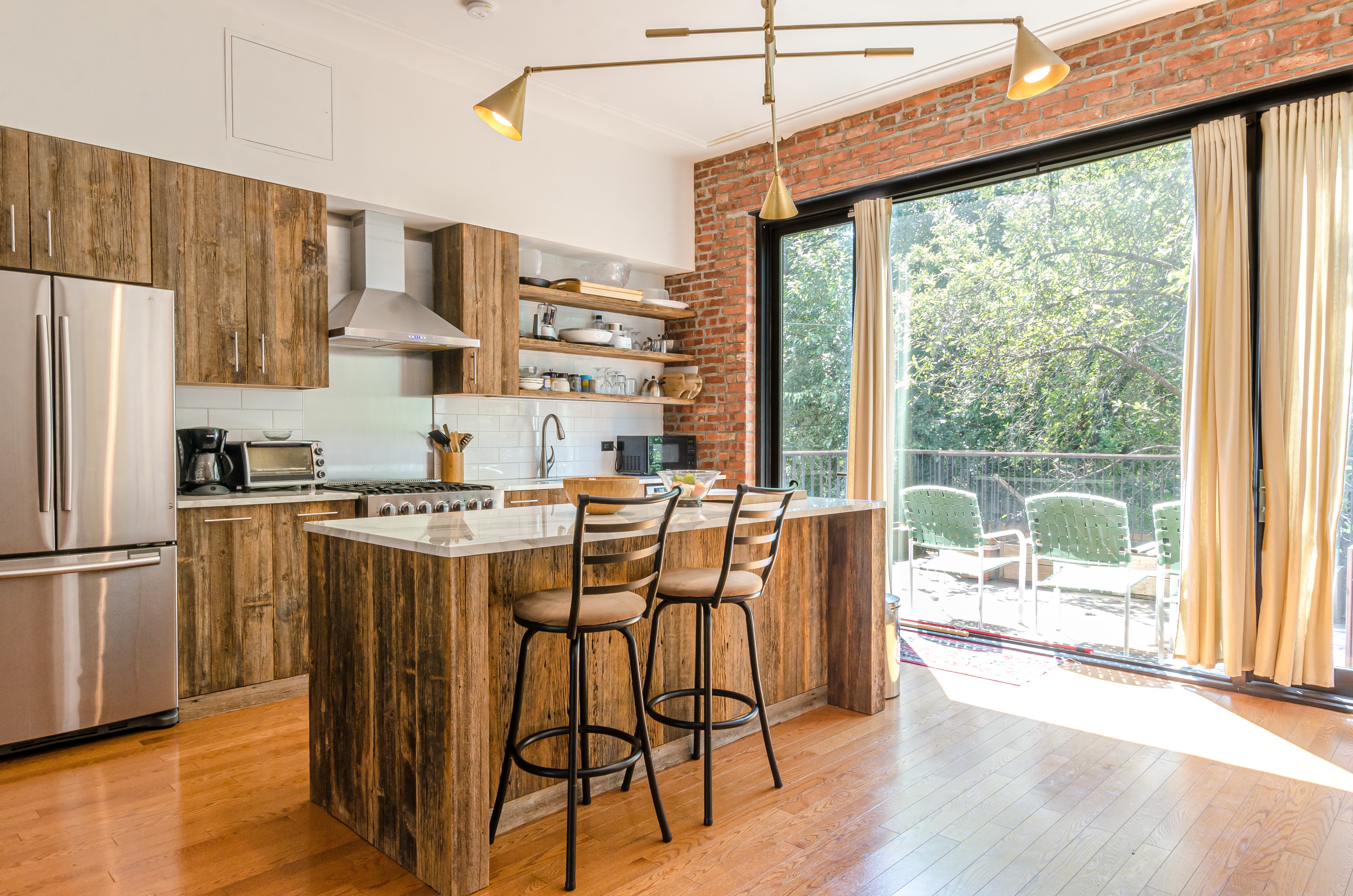 Wood veneers offer a cost-effective option for your kitchen's cabinet doors, with added durability and easy cleaning. Veneer cabinets are created with layers of wood that are thinner than 1/8 inch - the material which forms the front face or "veneer" being bonded to less expensive materials in the back. Veneer doors will also have banding that is wrapped around the sides of the door. Here you'll find five benefits about wood veneers:
Particle Board Core: Wood veneer cabinets use a particleboard core, which makes them cost-effective.
Replaceable: One benefit of veneer doors is that the veneer can be removed and replaced if needed.
---
Wrapping Up
Choosing the material for your cabinet is only one small part of your kitchen remodel. From there, you will also need to decide on a style for the cabinet doors and drawer fronts, a finishing method, find hardware, and schedule out your project. As with every home improvement project, we recommend you take your time when making your plan so that you can do your best to avoid delays.
If you are ready to start ordering or if you need assistance, please feel free to call us at 1-844-326-6680 or email info@cabinetdoormart.com. Our team is here to help with everything from measuring to ordering.