Posted by Admin on Apr 5th 2022
Many people wonder what are thermofoil cabinets. Thermofoil is a vinyl laminate that is heated and pressurized onto an MDF core (also known as medium-density fiberboard). Thermofoil can be a cost-effective choice for your new or replacement kitchen cabinet doors, as they arrive fully finished. This means you don't have to worry about ordering paints, stains, or hiring professionals to finish the cabinets for you.
Many homeowners are cautious of engineered building materials that aren't solid wood. However, thermofoil can be a great choice for a variety of projects and applications. In this blog, we are going to go over the pros and cons of thermofoil cabinet doors.
---
What are Thermofoil Cabinet Doors?
Thermofoil cabinet doors are made in a unique way that separates them from their solid wood counterparts. The first step is to create the MDF sheets that will be used as the core of the doors. To do this, solid woods are broken down into fibers that are then mixed with resins and wax before being pressed into sheets.
These MDF sheets are then routed to create their shapes and designs. When the doors are ready, they are placed into a large machine that heats and presses the thermofoil over the MDF. This creates a seamless covering over the face of the cabinet door.
---
Pros & Cons of Thermofoil Kitchen Cabinets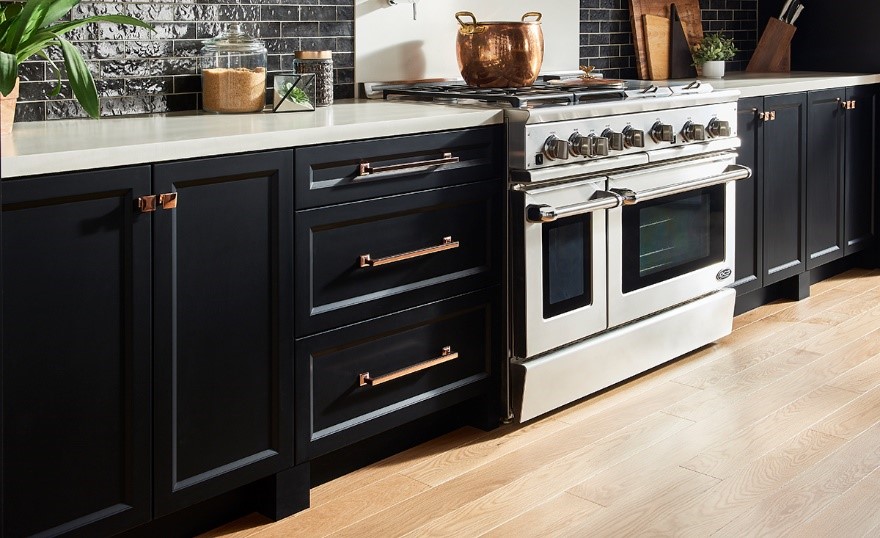 One of my favorite ways to make a decision is to make a pros and cons list. This way you can quickly compare the benefits and drawbacks at a glance. Let's take a look at the pros and cons of thermofoil cabinets:
Pros
Cost-Friendly: Compared to the costs of buying and finishing solid wood cabinetry, thermofoil cabinets are typically more affordable. This is because these doors arrive fully finished, so you don't have to add extra costs in finishing material and labor.
Scratch & Stain Resistant: Whether you have young children or are a budding chef, having kitchen cabinets that are both scratch and stain resistant is a must-have! Thermofoil kitchen cabinets can resist scratches caused by heavy objects and stains made by coffee, wine, or even turmeric.
Low Maintenance: If you feel like there is just never enough time in the day, then you will love this benefit. Thermofoil cabinets are relatively low maintenance. For the most part, these doors can be cleaned with some diluted soapy water and a rag.
Durable: Thermofoil cabinets are tough while still looking great in any kitchen. The MDF core makes these doors a bit heavy but durable since it is denser than solid wood.
Variety of Color: For many homeowners, this is the major selling point for thermofoil cabinets. Our thermofoil cabinet doors and drawer fronts are available in a wide selection of finishes. These range from classic whites and off-white to more natural wood tones and grains. For those looking to set the next trend, our Modern Thermofoil series offers the latest colors and textures. These include colors like sage green and navy blues.
Cons
Not Easy To Repair: One of the main drawbacks of thermofoil cabinet doors is that once the thermofoil begins to peel or if it receives a deep cut, it cannot be easily repaired.
Heat and Moisture: Another drawback of thermofoil cabinets is that they do not hold up well to extended exposure to high levels of heat or moisture. Areas prone to excessive heat or prolonged moisture can cause issues with thermofoil cabinets, and you may need to install a heat shield to protect them.
---
Final Thoughts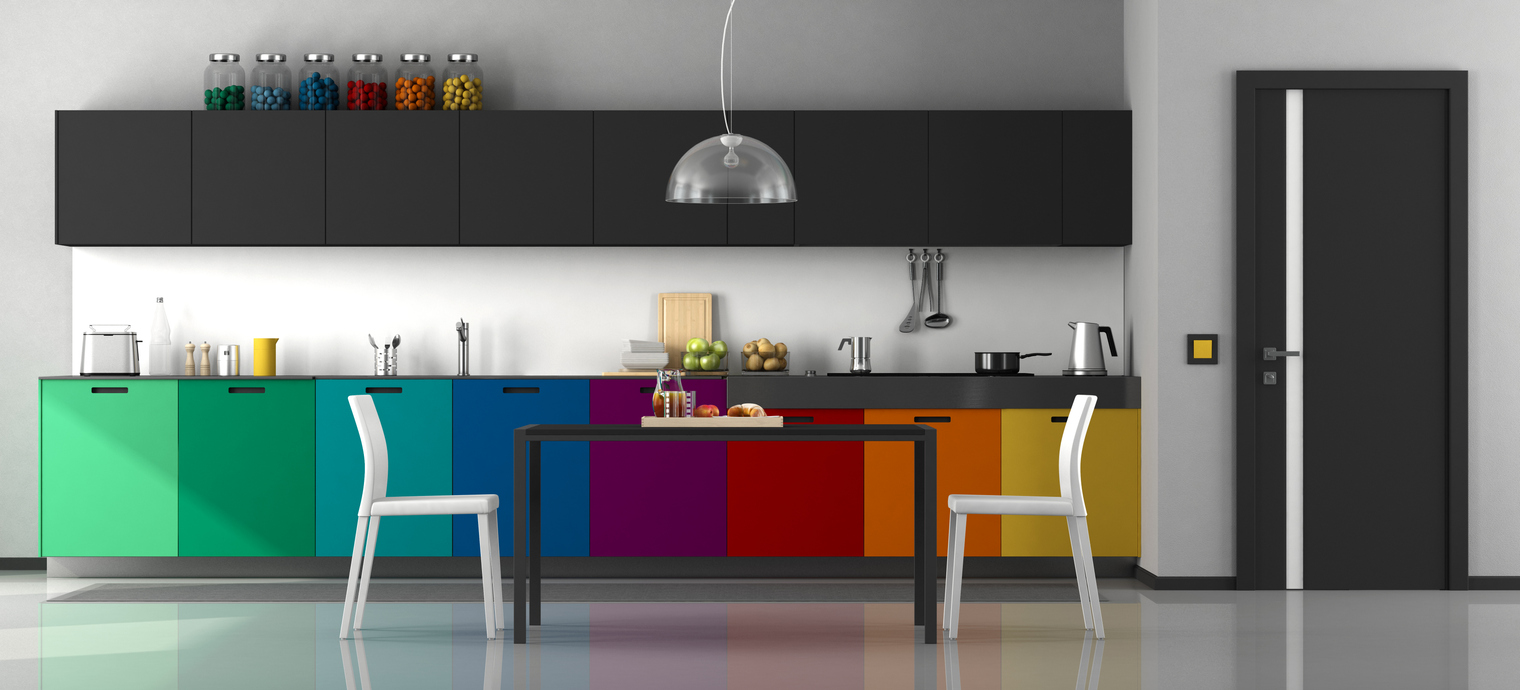 Thermofoil cabinets can be a great addition to your kitchen or bathroom remodeling project. With the benefit of arriving finished, these cabinet doors can help you speed up your project. If you are interested in thermofoil cabinet doors and drawer fronts but aren't sure if the color or texture will look right in your home, don't worry! We have sample books available for all our thermofoil series for just $1. This way, you can see how the material will look in your kitchen before making any major purchases.
If you are ready to start ordering or if you need assistance, please feel free to call us at 1-844-326-6680 or send us an email at info@cabinetdoormart.com. Our team of cabinet experts is here to help with everything from measuring to ordering.