Posted by Hannah on Apr 14th 2022
Upgrading your bathroom storage can be a quick and DIY-friendly process. No one wants to feel crowded when using the bathroom, so having proper bathroom storage options is very important. Having enough storage space in your bathroom also helps the room to feel cleaner and bigger.
However, remodeling your bathroom can be an expensive and time-consuming job. If you have the time and budget for one, it has the potential to dramatically improve your bathroom storage and look. If you don't have the resources available for knocking down walls and adding features, there are still plenty of ways you can expand your bathroom storage. The cost and time of these storage upgrades vary, but there is enough variety available that you shouldn't have a problem finding the right choice for your bathroom. Read on to learn more!
Disclaimer: This blog post contains affiliate links and we may receive a small commission for purchases made. These are products we highly recommend.
---
Take Inventory Before You Begin
Before you know which of the following DIY projects will work best for you, you will need to create an inventory of everything you want to store in your bathroom. An easy way to do this is to remove everything you can from the bathroom and then make your list. This way, not only will you likely be reminded of things you forgot you had, but you will also be able to visualize all the items that will need homes in the bathroom.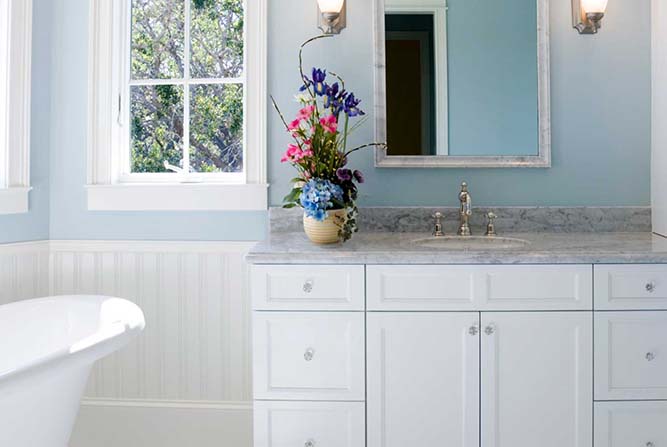 Plus, this is a great opportunity to do some deep cleaning and decluttering. Be sure to keep a trash bag and donation box handy while you are in the cleaning and clearing out stage.
---
Ladders For Towels
The first storage upgrade is as simple as placing a ladder against the wall. Decorative ladders have become increasingly popular in bathrooms. These features provide not only a rack to store your towels on, but they can also be part of the bathroom styling. Ladders for this application are widely available in dozens of styles and configurations. This upgrade is fast and easy, and the best part is that decorative ladders typically do not occupy much floor space.
---
Lazy Susans For Bathroom Cabinets
Lazy susans are great in the kitchen for helping us make the most of our corner cabinets. The spinning trays allow you to easily store and retrieve what you are looking for without having to crawl inside the cabinet box. Plus, they can be great for those with back pain. And so, it should be no surprise that they can also be used to upgrade your bathroom storage.
Rather than the built-in kitchen options, for your bathroom, you can find small, spinning trays to act as lazy susans for your bathroom cabinets. These can be great for storing perfume bottles or skincare products. Spinning storage options can help you maximize your bathroom storage in a way that also makes it more convenient for you.
---
Cut Clutter With Containers
As we have mentioned, clutter can cause your bathroom to feel overcrowded and uncomfortable. One of the big sources of overcrowding in bathrooms is the bulky containers that so many of our bathroom necessities are packaged in. And so, cutting out all this packaging can be a great way to improve your bathroom storage.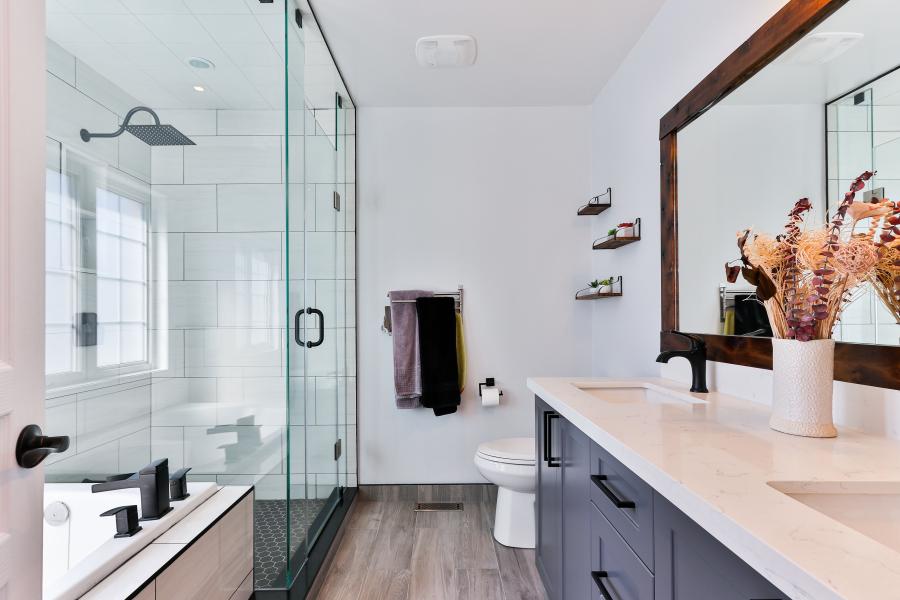 There is a huge selection of containers that you can find online to store everything from shampoo and conditioner to extra tubes of toothpaste. And so, ditching the bulky bottles in your shower for a set of matching containers will not only save you space but is also a lot more stylish than the commercial packaging. With the wide variety of options also comes a large range of prices. This project can get as expensive as you want to make it, we just recommend you budget enough so that all the containers will match. Nothing would be more distracting than one random container that stands out from the rest.
---
Hanging Organizers
I don't know how I would be able to organize my bathroom without my over-the-door organizer. It is perfect for holding hair care products, deodorant, skincare products, and so much more. My hanging organizer enables me to do a lot more with what is admittedly a small bathroom with a less optimal layout.
This is why we recommend hanging organizers for your bathroom. They can be purchased to go on the back of the door, which is likely not in use anyway. Or, you could try putting up a tension rod to hang smaller mess organizers. This could be a great way to store your bath necessities in the shower if you lack space for your body wash and shampoo. Alternatively, you could get a hanging organizer for the showerhead. Often called shower caddies, these can be great for smaller bottles or items used frequently in the shower.
---
Over The Toilet Storage
Our last storage upgrade is for the space above your toilet. This is a space, much like the back of the door, that often goes unused or underused. One quick and easy way to start utilizing this space is while a shelving unit is made to go around the toilet. Shelves like this are very common and are available in a variety of sizes and configurations. Options range from metals to engineered materials and even solid wood.
If you aren't interested in having this style of shelf around your toilet, consider mounting floating shelves above your toilet. Floating shelves will create a more open feel than the shelving unit around the toilet. Plus, floating shelves can be much more stylish and can be easier to work into your existing decore.
Whether you choose the rack around the toilet or the shelves above, this space can be great for practical and decorative storage. For example, you could use the shelves to store your extra rolls of toilet paper. However, just having stacks of toilet paper visible is not the most desirable aesthetics. And so, decorative baskets can fit on the shelves or rack to hide your toilet while still keeping it within reach.
---
Finishing Up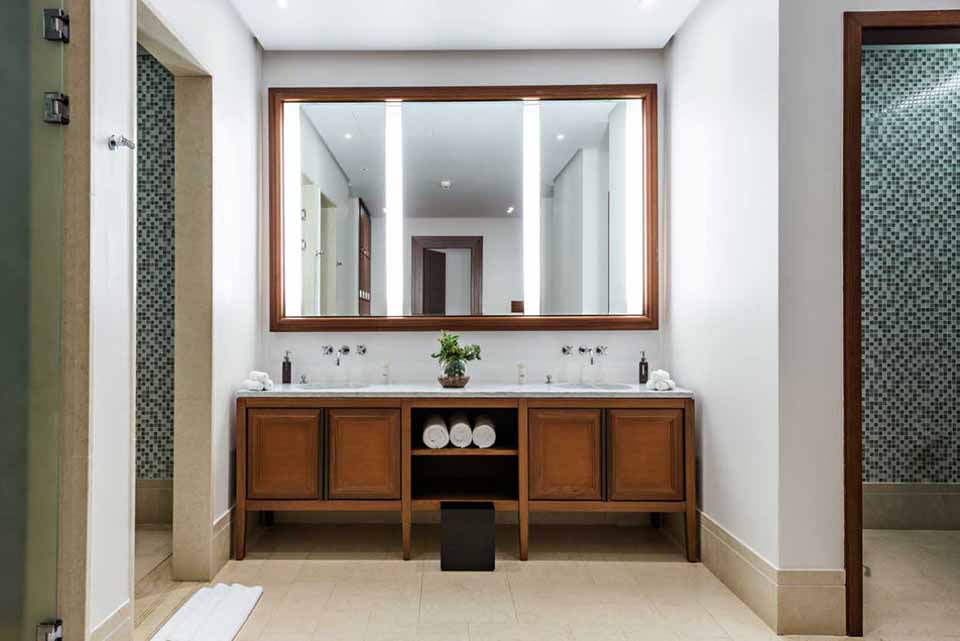 These storage upgrades can all be effective on their own. However, they can be even more effective when combined with each other to better serve the needs of your bathroom space. If you are still looking for more storage and perhaps more of a project to take on, then you could consider adding new bathroom cabinets to your design. Adding one or two wall cabinets can help you massively increase your storage space without having to change your bathroom layout or sacrifice floor space. No matter how you go about it, adding storage space to your bathroom will help improve the function, look, and feel of the space.
If you are ready to start ordering or if you need assistance, please feel free to call us at 1-844-326-6680 or send us an email at info@cabinetdoormart.com. Our team of cabinet experts is here to help with everything from measuring to ordering.