Posted by Admin on Apr 7th 2022
If you already have wall cabinets in your kitchen, which you likely may, then you know that these units can make the difference between an organized kitchen and a cluttered mess. However, over time our wall cabinets can fall into disrepair or just wall out of style. And since they are right around eye level, these imperfections can be hard to ignore.
Luckily, there are several DIY projects that homeowners can take on to give their cabinets new life. But, don't let yourself be limited by our list. Wall cabinets can be as versatile as you are creative. That being said, we put together a quick list of projects you can take on to freshen up your wall cabinets.
Disclaimer: This blog post contains affiliate links and we may receive a small commission for purchases made. These are products we highly recommend.
---
Remove The Cabinet Doors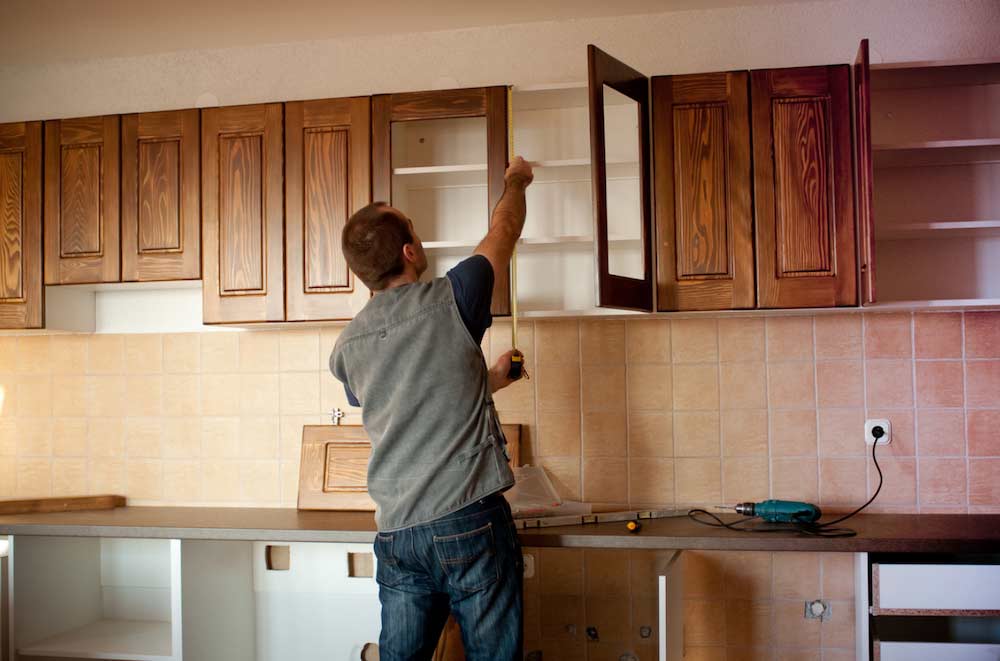 For our first project, you may not even need to go to the hardware store. One way to give your wall cabinets a new look is to remove their cabinet doors. You should first check and make sure the cabinet boxes themselves are still in good condition Removing the cabinet doors can help the room instantly feel larger and more open.
However, this effect can easily be reversed if your wall cabinets are over cluttered. And so, before you started taking down doors, plan out what you intend to store in these open cabinets to figure out if this project is right for you.
To remove your cabinet doors, head over to the cabinet box and locate the hinges. You will notice that the hinges are attached to both the cabinet door and the box. Unscrew the hinge from the cabinet door and set the door to the side. Then, you can unscrew the hinge from the cabinet box. Once this is done, you may want to fill in the screw holes with putty or wood filler and paint over them. However, if you intend to put the doors back up soon, perhaps if you are a renter, then you may consider leaving the screw holes exposed so that you can quickly reattach the hinge and door.
---
Glass Cabinet Doors
This project is similar to the one above, just less extreme. Instead of removing the doors and leaving the box open, you can modify your cabinet doors for glass. Modifying your cabinet doors for a glass panel is not the most difficult project, but it will require some tools and a bit of time. To see the full instructions for modifying your cabinet doors, check out this handy guide.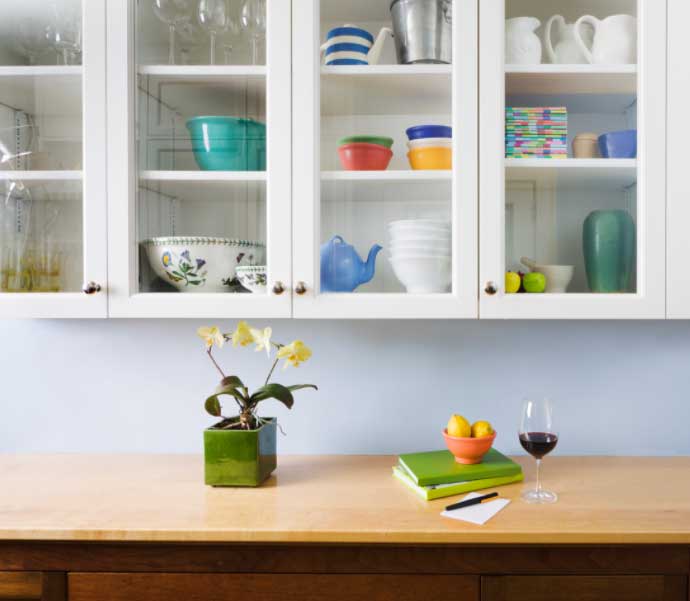 Alternatively, you can order cabinet doors that are pre-cut for glass to save yourself the hassle. At CabinetDoorMart, nearly all of our solid wood, MDF, and thermofoil cabinet doors can be modified for glass panels. We are also able to install several different French lite designs as well. However, CabinetDoorMart does not supply the glass.
If you opt for the glass cabinet door option, you will need to take a moment to think critically about where you want to place them. It is not recommended to add glass to all your wall cabinet doors, just a few strategic ones. In addition, you will want to avoid any cabinets that are particularly full, as this can cause your cabinets to look overcrowded and cluttered.
---
New Wall Cabinets
If you don't have any wall cabinets or yours have fallen into disrepair, completely replacing or installing new wall cabinets can be a great choice. Adding vertical storage in your kitchen, or even the bathroom, is the best way to increase your storage capacity without compromising any floor space. If you are not sure if you need to replace your wall cabinet boxes, inspect the bottoms and insides for any noticeable mold or mildew, as these are clear signs that it could be time to replace them.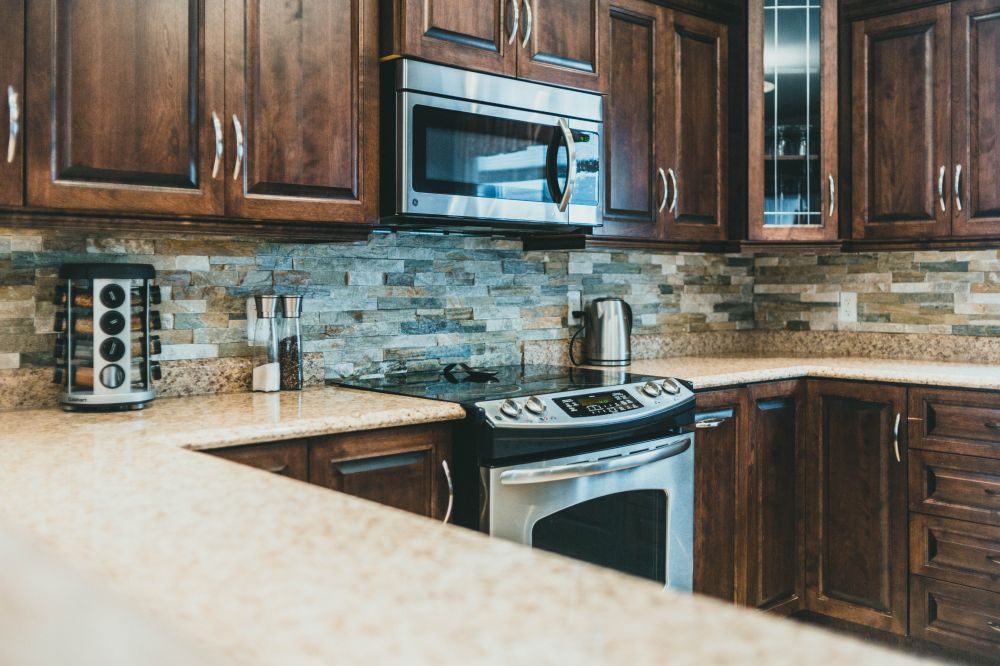 Our wall cabinets are available in a variety of configurations with custom sizing, which means finding the perfect fit is never too difficult. Plus, our wall cabinets are shipped right to your door and are ready to assemble. Our wall cabinets also come unfinished so you can paint or stain them to match your other kitchen cabinets.
Wall Cabinet Refacing
If your wall cabinet boxes are still in good condition, but you are not interested in an open look, then you may consider refacing your wall cabinets. Refacing cabinets is the process of removing the cabinet door and drawer fronts and replacing them with new ones. You may also be applying a new finish to the cabinet box in the form of a laminate, a veneer, or paint. Refacing your cabinets is a great way to completely upgrade your kitchen design without having to have the major price tag of a remodel or renovation.
---
Finishing Up
Wall cabinets are a great way to organize and optimize your kitchen. Whether you choose to give your cabinets a fresh coat of paint or go for an open-shelf design, these projects are a great way to quickly give your kitchen a fresh look. These projects are also not mutually exclusive. Take an eclectic approach and get creative with your project to create a unique statement piece for your kitchen.
If you are ready to start ordering or if you need assistance, please feel free to call us at 1-844-326-6680 or send us an email at info@cabinetdoormart.com. Our team of cabinet experts is here to help with everything from measuring to ordering.