Posted by Admin on Mar 29th 2022
Adding a kitchen island to your next kitchen design plan is a great way to make the most of your available space. When most people picture kitchen islands they typically picture something large and built-in. However, this does not have to be the case.
Today, kitchen islands are made in a variety of sizes, styles, and configurations. In this quick blog post, we are going to talk about 4 reasons why we think a kitchen island is beneficial to your next design.
Disclaimer: This blog post contains affiliate links and we may receive a small commission for purchases made. These are products we highly recommend.
---
1. Expand Your Worksurfaces
The number one benefit of adding a kitchen island to your kitchen design is that it gives you more countertop space to work. This means that you can say goodbye to cluttered countertops that make it too easy to spill or knock over a container. You can incorporate this new countertop space into your kitchen work triangle by taking a moment to plan your new workflow.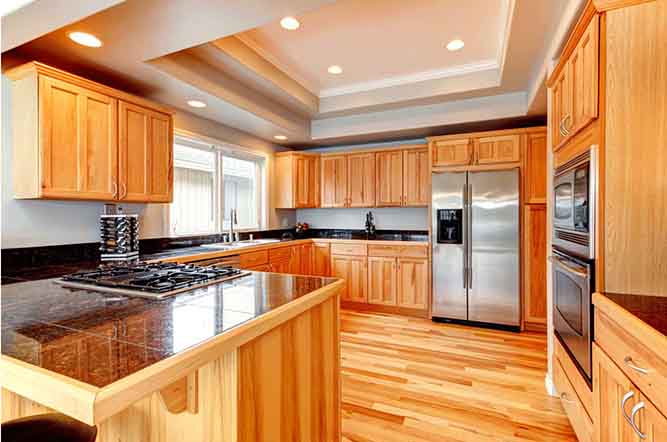 The kitchen work triangle is a way to conceptualize kitchen design that focuses on finding a balance between aesthetics and practicality. You do this by eliminating as many steps as possible between workstations and planning workstations around the 3 main cooking areas: cooking (a stove or oven), preparation (sink), and food storage (refrigerator). Due to the variety of configurations available, your kitchen island could be made to fill any of these three roles.
---
2. A Place to Display Your Style
Sometimes it can be nice to give your kitchen decore a bit of a refresher. However, this can often be time-consuming and may even require a trip to your favorite home goods store. A kitchen island can be a great place to show off some of your personal style without having to commit a lot of time or space. Whether you use your kitchen island to display your favorite cookbooks or to show off your new decorative containers, it can be an excellent place to quickly highlight your own tastes.
---
3. Eat In or Work from Home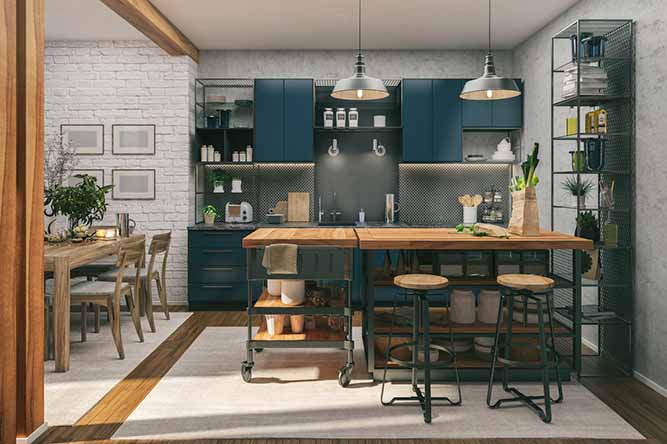 In addition to the extra countertop space, you can also find a wide variety of kitchen islands that feature seating. This style kitchen island can be a great place to have breakfast in the morning or maybe do some homework after school. Plus, having a clean and comfortable place to share meals can have some unexpected benefits.
The University of Oxford published a report in 2017 that showed positive connections between the frequency of eating with others and an individual's mental health. Sharing meals can help us feel more connected to others, which can help people feel happier and more satisfied.
---
4. Storage Solutions
Sometimes, our biggest storage issues are caused by trying to incorporate small appliances that don't exactly fit into your kitchen cabinets. Blenders, microwaves, and air fryers have become almost essential for our fast-paced lifestyles, but they do not always fit into our available storage options. Newer kitchen islands have integrated designs so that they can efficiently store these items without compromising access.
You may also consider kitchen islands that are made to include things like sinks or stovetops. These are great modern luxuries that many homebuyers may notice during an open house. In addition, outlets that feature USB ports and boiling-water taps are also popular features for a kitchen island.
Opting for a multi-function kitchen island is vital for smaller kitchens. For these, we recommend mobile islands that can easily be moved in and out of place. For example, an island cart on wheels could be a prep station that is later moved to be a plating station.
There is a lot out there in terms of kitchen island features, be sure to browse online to get an idea of what might interest you!
---
Final Thoughts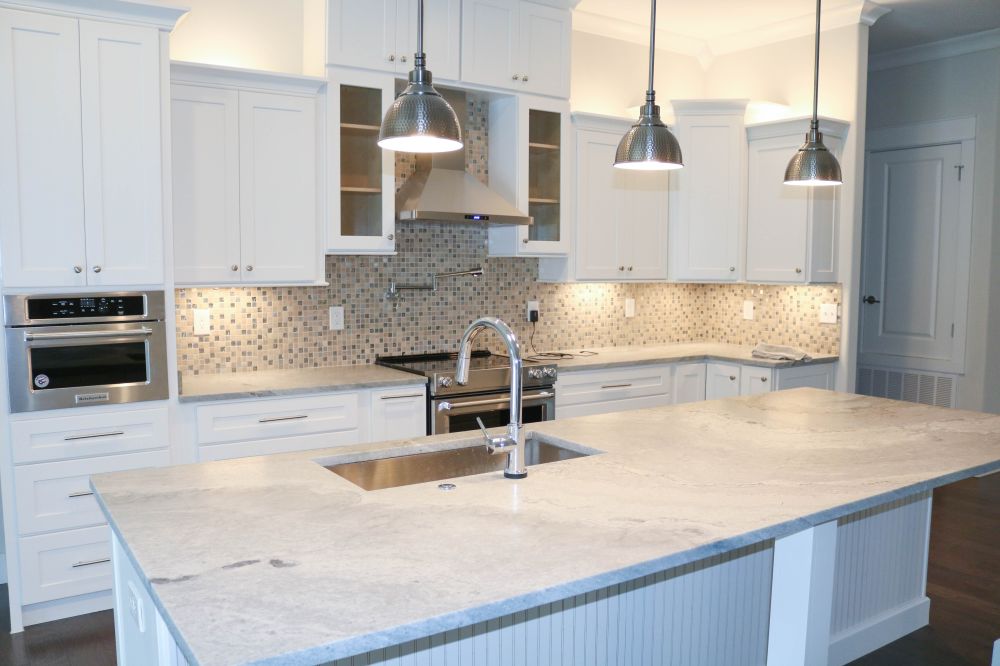 Kitchen islands are a great way to increase both the functionality and personality of your kitchen design. They are great for guests to gather, for having a nice cup of coffee in the morning, and for sharing a meal with those in your life. To learn more about how adding a kitchen island and other home improvement projects impact your return on investment, check out our article on remodeling ROI.
If you are ready to start ordering or if you need some assistance, feel free to give us a call at 1-844-326-6680 or an email to info@cabinetdoormart.com. Our cabinet experts would love to help you with everything from measuring to ordering.