Posted by Admin on Apr 19th 2022
Creating a new kitchen design may sound like a daunting task that is out of reach for the average homeowner. However, we are here to tell you that you do not need to have a degree in interior design or experience drafting to create a design you can use in your next kitchen remodel or cabinetry refacing project. Using a kitchen design template is a great way to make the process of creating a new kitchen plan a lot easier.
There are a wide variety of templates and planning tools available online. Some of those are free, while others require a purchase or subscription. What we are going to be talking about today is how you can make your own DIY template for your kitchen design. Understanding what needs to go into the template will help you down the road, and there is no better way to learn than a hands-on approach.
Disclaimer: This blog post contains affiliate links and we may receive a small commission for purchases made. These are products we highly recommend.
---
Get Started By Measuring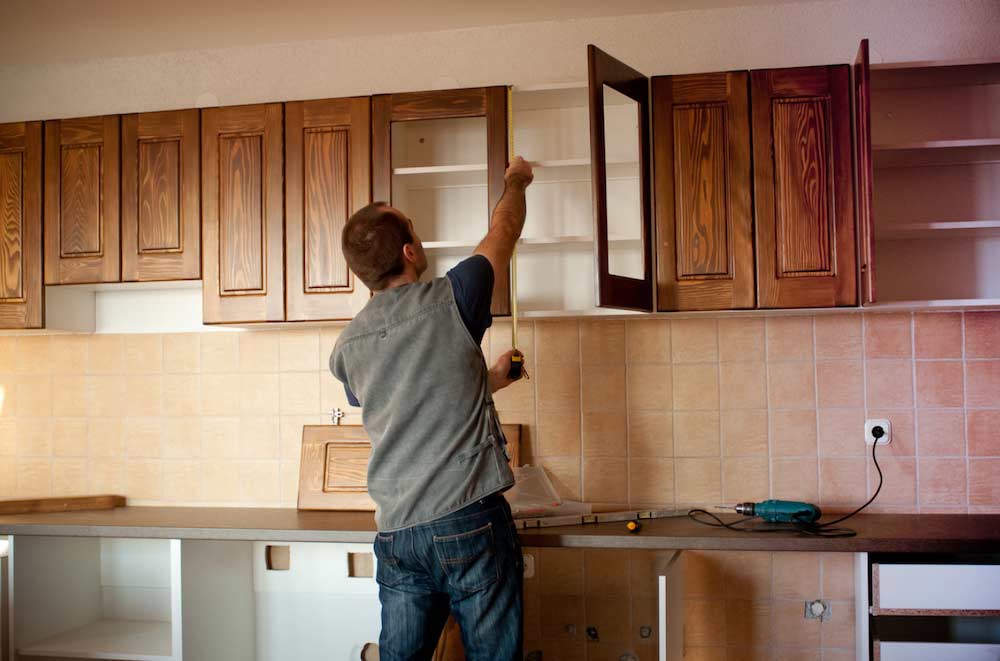 The first step in creating your own kitchen design templates is to get accurate measurements of your whole kitchen. This means you will need a tape measure, something to write with, and something to write on. For those needing any of those supplies, or the straight edge you will need later, check out the list at the end of this section.
Begin by measuring the walls of your kitchen. After you record these measurements, use a straight edge to draw the shape of your kitchen. Be sure to include all the structural features such as islands, columns, windows, and doors with measurements.
Once all the elements are in the drawing, add in the measurements that you took for the walls and structural features. Your drawing does not have to be hyper-realistic or drawn to a precise scale. What is important, however, is that you can look at the drawing and easily determine the size of each element. This will be very helpful as you move on to filling in your drawing with the contents of your kitchen.
Recommended Supplies
---
Adding Cabinets and Appliances
Before you start filling in your design template, take a moment to make a few copies. Making a kitchen design is a creative process, which means your first attempt will likely not be the one that sticks. Plus, if you make a mistake or have a sudden vision of something better, you can quickly pivot to a new template without having to recreate it from scratch.
Now that you have created a few copies, or maybe just one digital copy that could be printed many times, you can start adding your cabinets and appliances. Be sure to include measurements for your cabinet boxes, cabinet doors, and cabinet drawer fronts in addition to your appliances. Doing this will help you create a handy list that you can use when it comes time to order your new kitchen cabinets.
---
3 Ways Kitchen Design Templates Help
Regardless of the scope of your project, having a detailed plan at the start can make a world of difference. While there are many reasons to always plan ahead, we picked out our 3 favorite reasons to design your next kitchen using templates as we discussed above. Hopefully, these benefits will help you see the value in kitchen design templates.
Creativity is Fun
Often, we find ourselves struggling to satisfy our creative urges in our busy schedules. Creating these design templates and making kitchens can be a fun, creative activity that also benefits the remodel or refacing project. This means you can feel free to experiment with different configurations, without feeling like you are ignoring important tasks.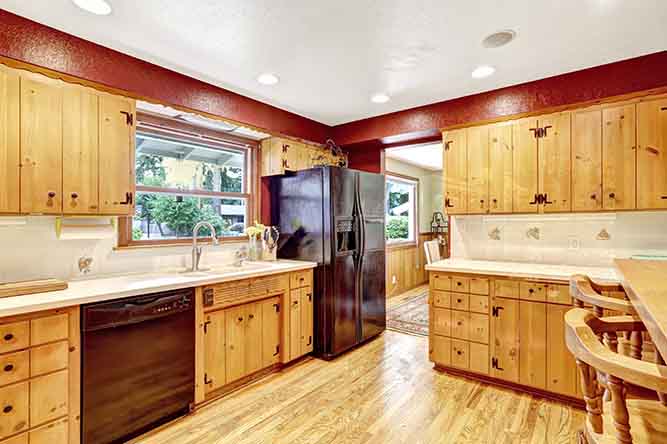 In addition, we recommend that you make copies to create multiple designs. Being able to visualize more options and to explore them can help you to create new ideas that you hadn't previously considered. If you don't live alone, you could also have your housemates create their own designs. Collaborating with others is an excellent way to enhance the creative process.
A Handy List
When it comes time to order your new kitchen cabinets, you will have a handy list with measurements for the project. This means you don't have to spend time measuring, or remeasuring, your cabinets. Plus, you will also have a checklist to go through with your order to ensure you haven't forgotten any drawer boxes or cabinet doors.
Make Planning a Breeze
Sometimes when creating a kitchen plan, you can forget about items you wanted to include only to realize it doesn't all fit when it arrives. And so, having a clear visualization can help you make sure all of what you need in your kitchen will fit. In addition, having your plans ready will make the ordering process a lot quicker.
---
Finishing Up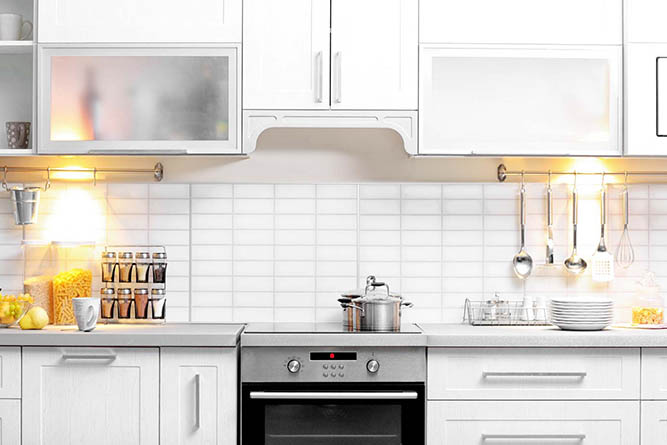 Creating kitchen design templates yourself is a super budget-friendly and risk-free way to get started on a kitchen remodel or cabinet door refacing. Whether you make your templates for a remodel you know will be happening or you are planning that elusive "someday," spending time to create in-depth templates will help you save time, which can help you get your project completed on schedule.
If you are ready to start ordering or if you need assistance, please feel free to call us at 1-844-326-6680 or send us an email at info@cabinetdoormart.com. Our team of cabinet experts is here to help with everything from measuring to ordering.