Posted by Admin on Dec 2nd 2021
If you have purchased new kitchen cabinet doors, or you are planning to in the future, you may be wondering how to remove your old cabinet doors and install new ones. While it may seem like a difficult task or one that requires industry knowledge, it can actually be quick and painless.
Replacing just your cabinet doors and drawer fronts is a process known as "refacing." Refacing is a great way to give your kitchen a brand new look without all the work of ripping out and installing new cabinet boxes.
---
Finding a New Cabinet Door Style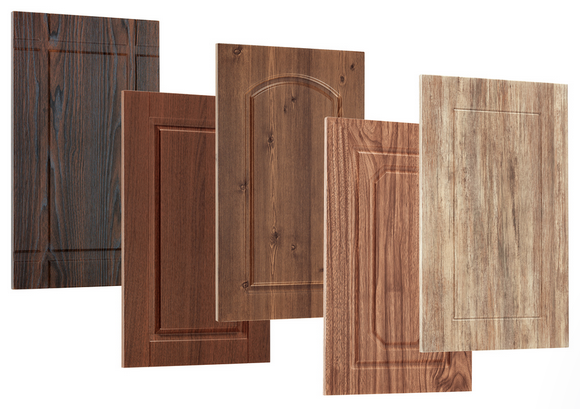 The hardest part of this process will likely be sorting through the wide variety of styles to find the perfect fit for your kitchen design. If you are feeling overwhelmed by the number of choices, it could be helpful to take a moment to think about what you like in cabinetry designs.
Are you interested in raised panel cabinet doors? These tend to fit with traditional styles and can even be rather ornate. Do you want your kitchen to have matching drawer fronts and cabinet doors? Are you looking for shaker cabinet doors, which feature a recessed panel and are great for transitional spaces?
Beyond stylistic concerns, if you choose custom cabinets, you will also need to determine the material for construction. At CabinetDoorMart, we offer a variety of solid wood, medium-density fiberboard (or MDF), and thermofoil options.
Once you get your cabinet doors and drawer fronts, you will be ready to get started. If choose us for your cabinetry needs, then your new, custom cabinet doors will be shipped directly to your door.
---
Measuring for Replacement Cabinet Doors
Once you have your replacement door style picked out, you will need to size them. If you are not changing the overlay, then you can measure your existing cabinet doors from outside edge to outside edge. If you are wanting to have more or less overlay on your cabinets, then you will need to do some math.
Sizing Doors for a New Style
The overlay is the distance that the cabinet door goes past the cabinet box opening. If you are sizing new doors or don't have old doors to measure, knowing what you want your overlay to be is important.
For example, if my cabinet box opening was 10" x 10" and I wanted to have a ½" overlay on each side, then I would need to order my doors at 11" x 11". You need to add 1" to the width and height in order to account for the overlay on each side.
If you need more help sizing your doors, check out our door measuring guide.
---
Getting the Old Cabinet Door Off
The first step, after acquiring your new doors, is to remove the old doors from the cabinet box. To do this, you will need to unscrew the hinge from the cabinet box. Once this is complete, you can more easily remove the hinge from the door itself.
If you are not changing the size of your cabinet doors, you can likely reuse your hinges. However, if you are adding or subtracting overlay, or even opting for an inset installation, then you will likely need new hinges.
Label Everything
If you are reusing your hinges and other hardware, we strongly encourage you to label everything. One easy way to do this is to put each hinge and its corresponding hardware into a sandwich bag, and then label it with its exact location in the kitchen. While this may sound extreme, properly labeling all of the hardware you are reusing will save you a lot of headaches down the road.
---
Finishing and Hanging Your Cabinet Doors
Before you can hang your replacement cabinet doors, you need to ensure that they are properly finished. Finishing refers to painting, staining, and other forms of sealing the cabinet doors. Your doors and drawer fronts need to be finished in order to protect them from moisture, which can cause rot and decay.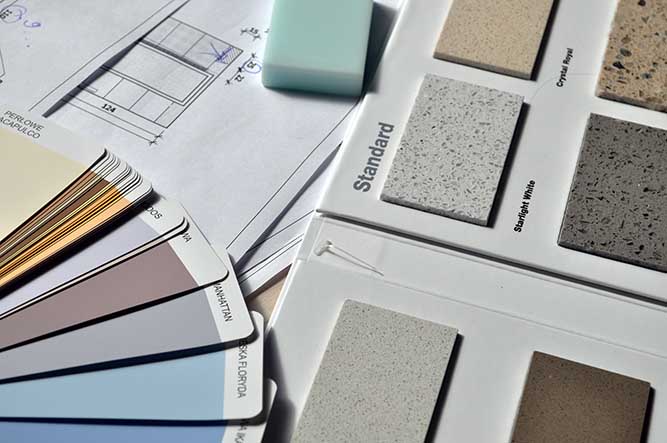 If you are ordering unfinished cabinet doors and plan to do that your work yourself, check out our complete guide to finishing cabinetry.
Pro Tip: Save Time with Pre-Finished Doors
While the rush of completing a DIY project is a great feeling, we don't always have the time to commit to doing it correctly. In these cases, ordering pre-finished doors can save a lot of time. Here at CabinetDoorMart, we offer a variety of pre-finished options that include: thermofoil doors, paint doors, clear finished doors, and a pre-primed option if you want to do the paint yourself but not the priming.
---
Wrapping Up
As you can see, the actual removal and installation of your replacement kitchen cabinet doors won't take very long. However, finding a style you like, getting the new doors to the job site, and finishing them will not be so quick. In addition to shipping your products to your door, at CabinetDoorMart, we can also help you find a new style.
Whether you want to match an existing door or you have inspiration pictures, simply fill out our door match request form and one of our US-based customer service professionals will find a match for you!
If you are ready to start ordering or if you need some assistance, feel free to give us a call at 1-844-326-6680 or an email to info@cabinetdoormart.com. Our cabinet experts would love to help you with everything from measuring to assembly.