Posted by Admin on Dec 7th 2021
With the holidays quickly approaching, many of us are working to get all of our shopping done on time. However, some people can just be impossible to find presents for. This year, surprise your loved one with the unique gift of custom cabinet doors. The best part is you can do all the shopping online, and we will ship the doors right to you.
Custom cabinet doors can be a statement piece in any kitchen. However, committing to a kitchen remodel can be both time-consuming and costly. One or both of these could be reasons why people avoid giving their kitchen a needed makeover.
However, giving the gift of new cabinet doors can help give someone the head start they need to start a refacing or remodeling project. There is also another part to giving custom cabinet doors, as these typically will add value to the house.
---
How New Cabinet Doors Add Value
Lots of home improvement projects can add value to your home. According to Homes & Gardens, a kitchen remodel possess the largest potential for ROI, or return on investment. They report that homeowners can expect between 50 and 75% return on their investment. While you may be thinking the more you put in the more you get out; however, this is not the case.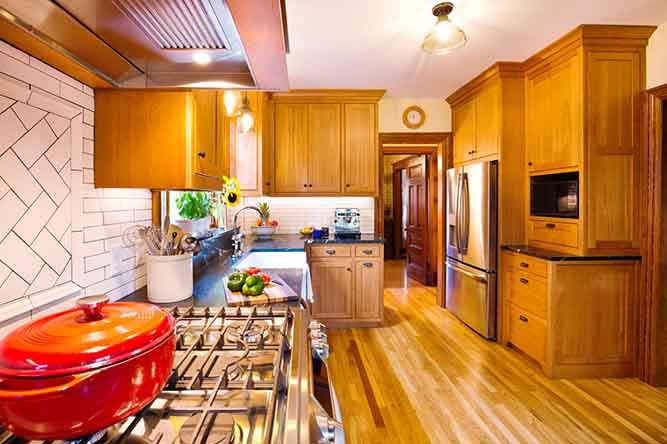 In fact, those who spend around $20,000 can see as much as an 80% ROI. However, the exact amount you will be able to get out of this investment will depend on a variety of factors:
Projects Completed
Quality of Materials
Your Local Housing Market
These 3 factors cover most of what will determine your project's return. To get the best idea, you should speak with local real estate agents to get an idea of the local market.
---
Considerations for New Cabinet Doors
When ordering new cabinets doors this holiday season there are a few considerations you will need to take into account. The first is sizing. At CabinetDoorMart, we are able to produce your doors to the 1/16th of an inch, so you can be as precise as possible. If your new cabinet doors will be the same size are your existing doors, then you can measure your current doors from outside edge to outside edge.
If you are sizing new cabinet doors, check out our cabinet door and drawer front measuring guide.
In addition to sizing, you will also need to decide on a finish. In this context, finish refers to things like paint, stain, and clear coat. If you order unfinished cabinet doors, then you will need to choose a finishing method in order to protect your investment. If you want to do the painting, you can order pre-primed cabinet doors that will arrive ready to paint.
Your finishing method will also depend on the wood species or material option chosen. Remember, paints and stains require time to dry. If you will be doing the finishing on-site, then you will need to budget this time in your schedule.
---
Scheduling a Kitchen Remodel
Once you have your doors ordered, it is time to schedule the project. If the recipient of the doors is an experienced DIYer, then they will likely schedule the installation when they have time. However, if you are going for the surprise transformation, then you may need to call in some professional help.
Luckily, contractors tend to be less busy in the colder months, as the cold air can cause difficulties for certain projects. Occasionally, this can also mean a lower price for the work. Regardless, you will need to schedule this work and remember to factor it into your budget.
---
Other Considerations for Custom Cabinet Doors
On top of hiring help and ordering the doors, you will also need to acquire hinges and hardware. If your new cabinet doors will be the same size as your current ones, then you can likely reuse most if not all of your hardware. At CabinetDoorMart, we offer boring options for our cabinet doors, so that your new doors arrive ready for hinges.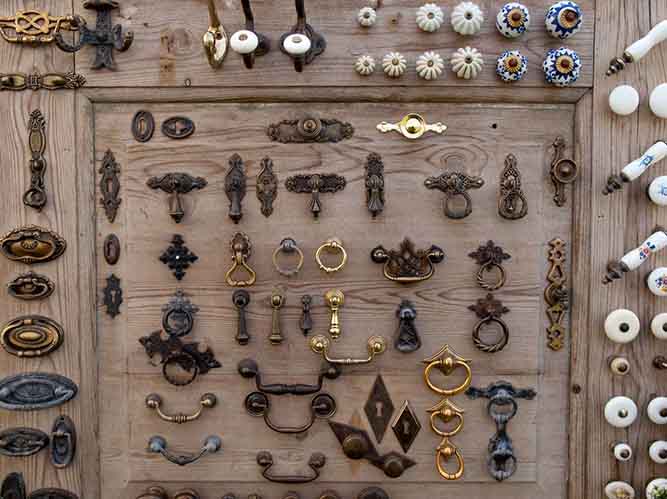 There is a wide variety of hardware designs able today, so finding the perfect options to elevate your custom cabinetry won't be a problem. Another way to add a high-quality feeling to your kitchen cabinet doors and fronts is to choose soft close hinges and drawer slides. Cabinet refacing is the perfect time to upgrade your hardware, and so it can be helpful to plan that project for the same time.
---
Putting the Gifts Under the Tree
Replacing cabinet doors will instantly change the look and feel of a kitchen. Giving the gift of kitchen new cabinet doors is one that can last up to 40 years or longer. While the installation may be a bit of work, the kitchen is one of the highest traffic rooms in the home. And so, this is a gift that not only adds value to your home but is also a gift that will be used just about daily.
If you are ready to start ordering or if you need some assistance, feel free to give us a call at 1-844-326-6680 or an email to info@cabinetdoormart.com. Our cabinet experts would love to help you with everything from measuring to assembly.