Posted by Admin on Sep 28th 2021
People are allocating more space for eating in their homes. In fact, not everybody has enough room to dedicate a separate dining area anymore! With the recent reinvestment in eating at home, we thought it would be a great opportunity to look at creative ways to add an eating zone to your kitchen.
The size and shape of your kitchen will determine the options available in terms of an eating zone. For instance, an L-shaped room can be arranged so that one end is reserved as a dining area while the other side hosts preparation areas like storage or cooktop space. The first step to having a cozy new foodie haven? Make a list of all the items you intend to have in your kitchen, and then sketch out how you want the eating area and layout designed.
---
The Small Kitchen Eating Area
Small kitchens are a challenge to work in because they never seem to have enough space. For these spaces, it is usually best to opt for non-permanent options. Since space is on the premium, easily movable eating surfaces can double as workstations. If you have a small kitchen, it is always wise to consider how new items will be stored when not used.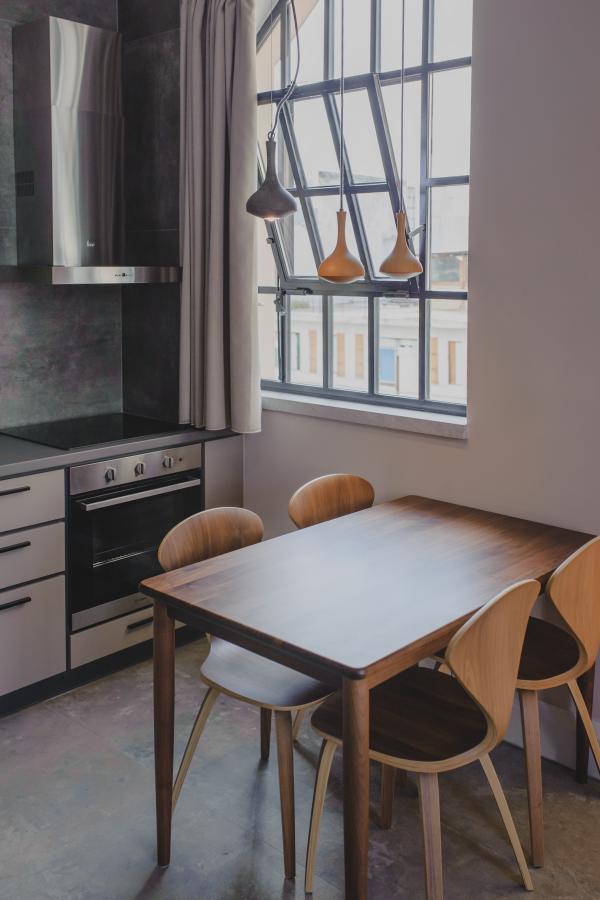 The folding table is an excellent and practical way to have a kitchen work surface as well as provide space to sit. While a regular folding table will work great for this purpose, mounting a table to the wall so that it folds down flat can be more aesthetically pleasing. However, one issue that can arise with the fold-down table is where to store the chairs when the table is not in use.
---
The Medium-sized Kitchen Eating Area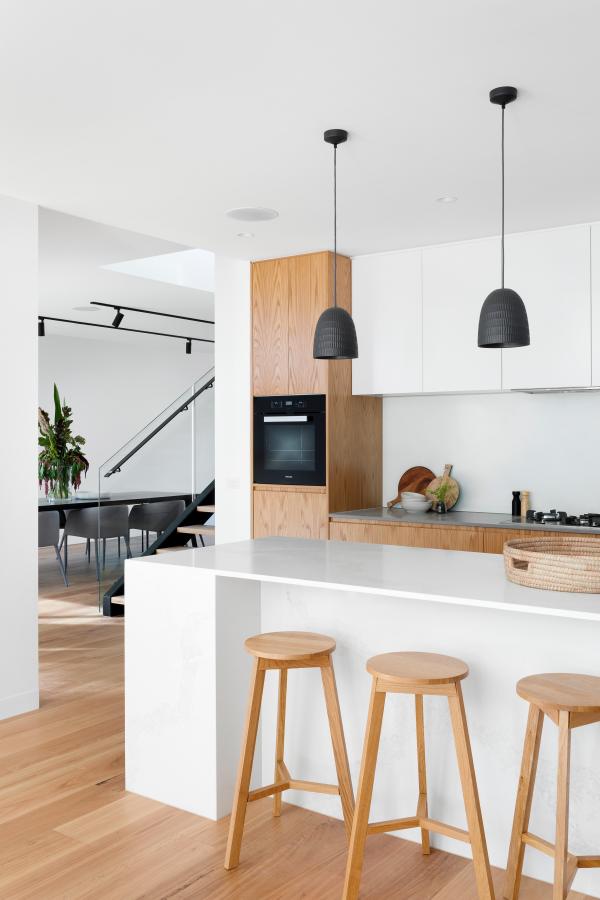 Kitchen islands are a great way to maximize your kitchen's space without taking up all of it. In addition, kitchen islands are typically multi-function, which can help save space by serving several purposes. And so, your island could serve as a work surface, storage, and eating area.
Alternatively, a table and chairs might be perfect for your eating area if your kitchen cabinets are along the perimeter of the room and provide sufficient storage. This arrangement can help to encourage family members or friends to join you while waiting on food, and the table can also serve as a prep station! One major benefit of choosing a table and chairs rather than an island how easy it is to move around once set up. You will need to consider how the workflow and flow of traffic through your kitchen will be affected by the island or table.
---
The Large Kitchen Eating Area
The large kitchen is by far the easiest space to incorporate an eating zone. The big eat-in spaces benefit from the inclusion of furniture in matching styles. Whether you go sleek or full country character, the large amount of space will make deciding on a style the most difficult part!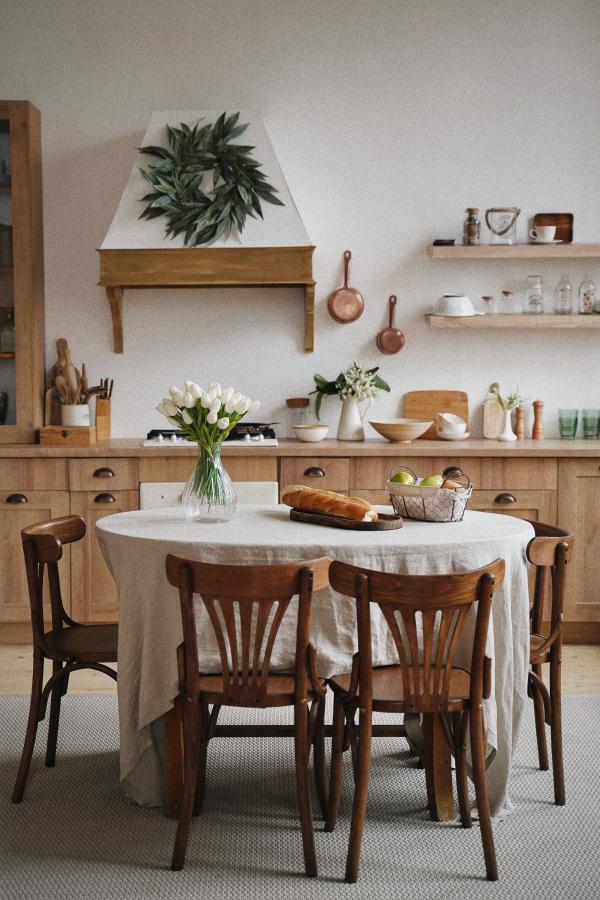 Designing an eating area can be difficult, but don't get so wrapped up in how it looks that you forget to pay attention to how it works. Do not forget about how much space you will need for storage or clearance for traffic around the eating zone. If planning a large kitchen from scratch, one popular consideration is to have your cleaning station around the corner. This way dishes and trash can be easily taken care of without the mess being on display in the kitchen.
---
Planning
The design of your kitchen can make or break its functionality. If you don't like the look that's been given off by previous generations, now is a great time to change things up and breathe new life into what was once just another living space in need of an update! The best way for this transition?
The best way to start is by creating a template using grid paper. This way, you can test different layouts and designs without having to move a thing. Experiment with different positions for your cabinets, appliances, and eating zone. Unless there's already an area dedicated completely only towards cleaning up after meals, make sure this space has enough room left over because who wants another thing cluttering up valuable countertop real estate?
---
Finishing Up
Whether you choose an island, a table, or create a nook, having an eating area in your kitchen has a lot of benefits. It can be a great place to gather for a shared meal, a place to plan a menu or grocery list, and, my personal favorite, enjoy a cup of coffee in the morning. No matter what layout you decide on, initial planning is crucial. Be sure that all of your measurements are accurate so that the eating area is seamlessly integrated into your kitchen.
If you are unsure or need some assistance with your measurements, check out our guide to measuring your cabinet doors. This will give you a great starting point. Once you have your measurements, or if you need assistance, give us a call at 1-844-326-6680 or an email at info@cabinetdoormart.com. We look forward to helping you make your vision a reality!